Tarhana Soup is one of the famous soups of traditional Turkish cuisine. It has invented by the Central Asian Turks a long time ago. It is one of the most common soups in the Anatolia region of Turkey. Tarhana is the fermented mixture of plain yogurt, vegetables, yeast, and flour. This mixture is the main ingredient for this soup. We can consider Tarhana soup as the first-ever instant soup mix in the world.
To make this soup first we need to make the Tarhana powder. To make Tarhana, we need to ferment plain yogurt, flour, yeast, and chopped vegetable mix for about 5-6 days. After the fermentation process, the Tarhana mix divides into small portions and then dried and then crumbled to make Tarhana powder. This fermented Tarhana powder can last 1-2 years and it is considered the best soup for cold winter months.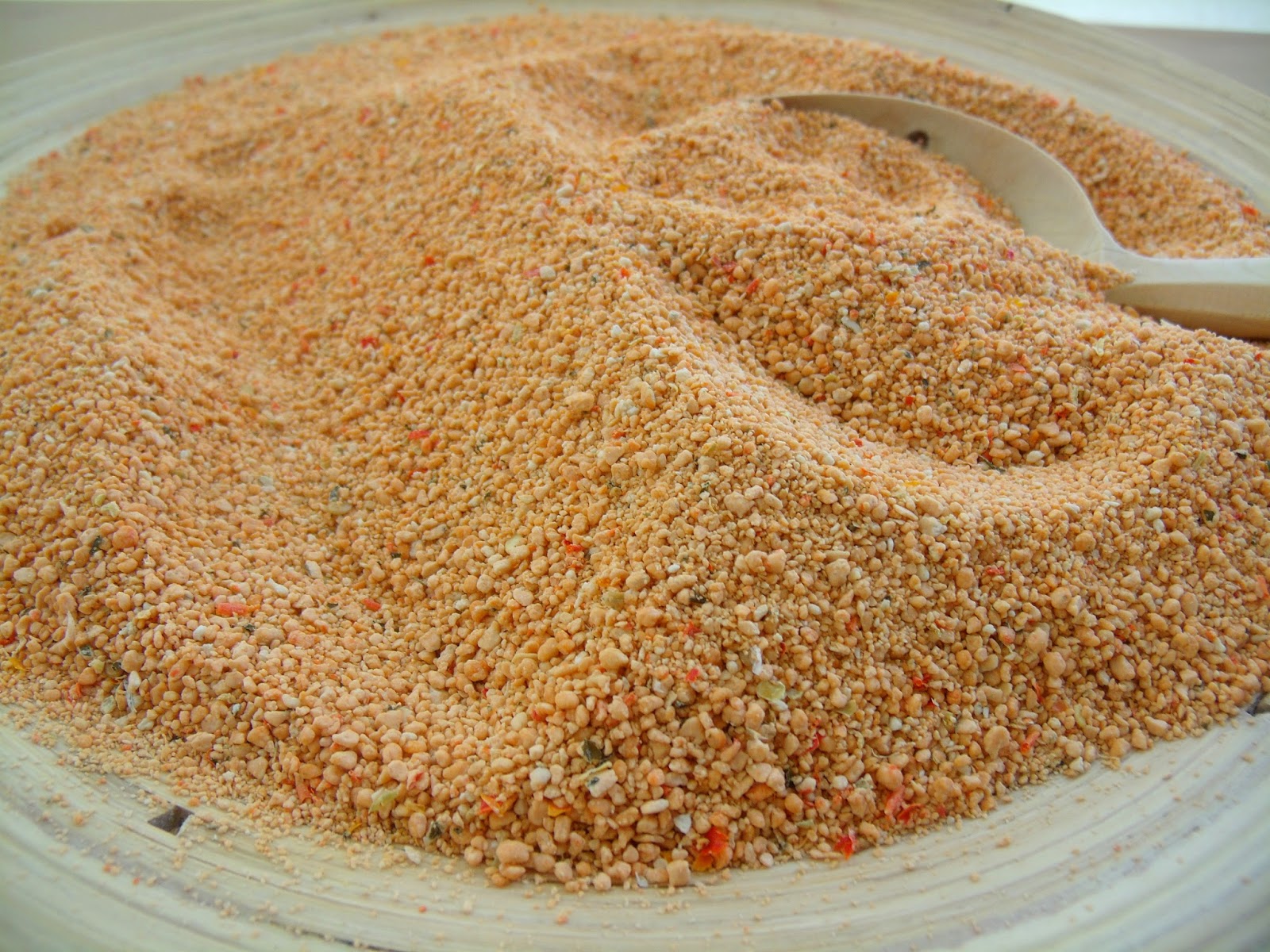 You can find Tarhana powder in most Turkish and Middle Eastern markets around the globe. You can even find this magnificent Tarhana powder at Amazon.com website too. Personally, I prefer to make my own Tarhana powder. I prefer to make it once a year during the summer when drying the pulse is easy to do.
The advantage of making your own Tarhana is; you will know what kind of ingredients in it. If you want to make and store your own one, try this simple traditional recipe that I wrote at below. Make sure you have enough glass jars to keep this Tarhana powder in your kitchen.
Tarhana
Ingredients
4

cups

water

6

sweet red peppers

de-seeded and chopped

2

onions

chopped

2

tomatoes

peeled and chopped

500

gr

canned cooked chickpeas

washed and drained

500

gr

plain yogurt

7

gr

active dried yeast

1

kg

flour

2

tbsp

olive oil

1/2

tbsp

salt

1

tbsp

dried mint

1

tbsp

oregano

2

tbsp

(optional) red hot chili pepper flakes
Instructions
Place the red peppers, onion and tomatoes in a food processor and chop them finely. Put them into a large saucepan with the water and boil them until they get soft. Drain the mix and then add the precooked chickpeas and puree them in a food processor or blender.

Place the vegetable puree into a large bowl and then add the active dry yeast, plain yogurt, olive oil, mint, oregano, salt, red hot pepper flakes and mix them together.

Add the flour little by little to the mixture until a thick dough forms. Knead the dough for about 15 minutes. If the dough feels dry, you can add little water.

Transfer the dough to a big bowl; cover the bowl with a tea towel and leave to stand for 5 to 6 days for the dough to get fermented.

After 5 to 6 days passed, the dough will no longer rise and this means; it is ready for the next step. The dough may smell a little sour but don't worry, this is the part of the fermentation process.

Divide the dough into small balls/patties. Lay them on a dry cloth or non-stick baking paper. Leave the small patties in a dry place until one side of the patties is completely dry and then flip the patties over and allow the other sides to dry. This may take 2-3 days to all patties get dry enough and ready to get crumble.

Once the patties are dry, crumble them up until the pieces are small enough to put through a food processor or fine sieve.

Once you have fine powder, spread it out on the large trays and continue to dry it a day or two. During this time mix the powder with your hands occasionally to get air flow inside the powder and help to dry.

Keep the Tarhana powder in an airtight container to be added to your soup later.